[Q&A] Compare 見にくい and 見づらい, need more explanation
Today I am going to share the Q&A quoted from my JLPT N3 course!
[Question]
Sensei, compare 見にくい and 見づらい,
I know a few things about each of them, but a good explanation on the uses of the two would be great.
[My Reply]
Both have the same meaning "〜するのがむずかしい, hard to do, difficult to do"
But these are slightly different.
These two have Kanji characters with their original meanings.
〜にくい
=〜難い
=するのが難(むずか)しい状況(じょうきょう)である
It's a difficult situation to do that.
〜づらい
=〜辛い
=することを精神的(せいしんてき)、肉体的(にくたいてき)に負担(ふたん)に思(おも)う。
It is mentally or physically exhausting to do it. It's stressful to do.
Use 〜づらい when you are finding your action difficult and stressful to do it.
字(じ)が小(ちい)さくて見にくい。
The letters are small and hard to read.
字が小さくて見づらい。
I am stressed because the letters are too small for me to read.
I hope my answer helps you.😊
In the JLPT course, you can ask me any questions as much as you want.
I will teach you until you get it!
———————————–
Need Support From a Professional Teacher?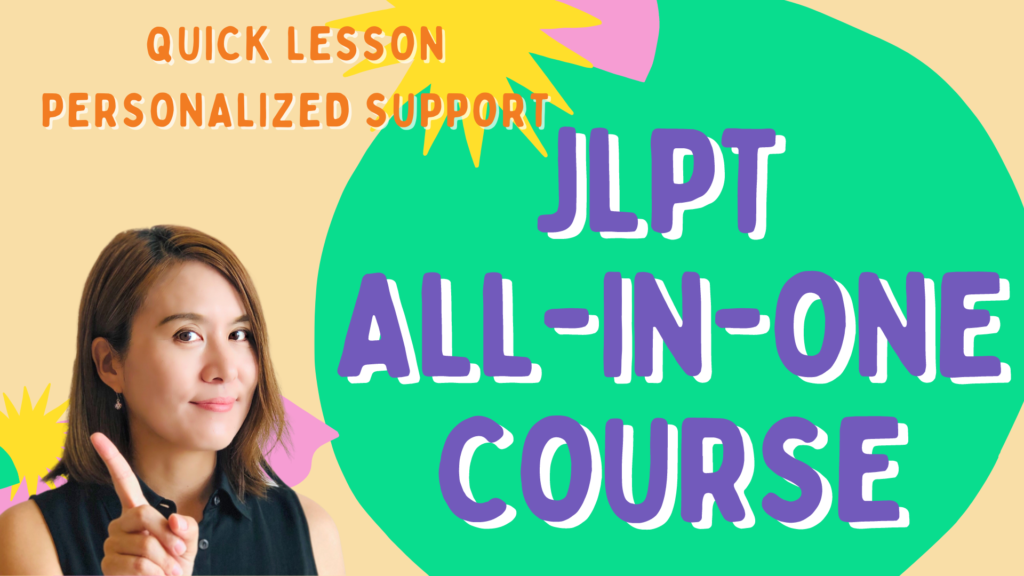 The JLPT All-In-One course consists of 180 exclusive modules for each level. The levels are, N5, N4, N3, N2, N1 (N2 consists of 240 modules). You can prepare for the JLPT exam for 10 minutes a day as all JLPT subjects are broken down into daily lessons to maximize quality and quantity.
You will receive emails regarding what you need to study for the day, as well as words of support and guidance in the emails.
Submissions of your completed homework are from your PC, laptop, tablet, or smartphone. Chika Sensei will give you personalized feedback, emboldening your knowledge of the language.
>>Click here to tour the course!