JLPT Grammar List and Example Sentences Free Download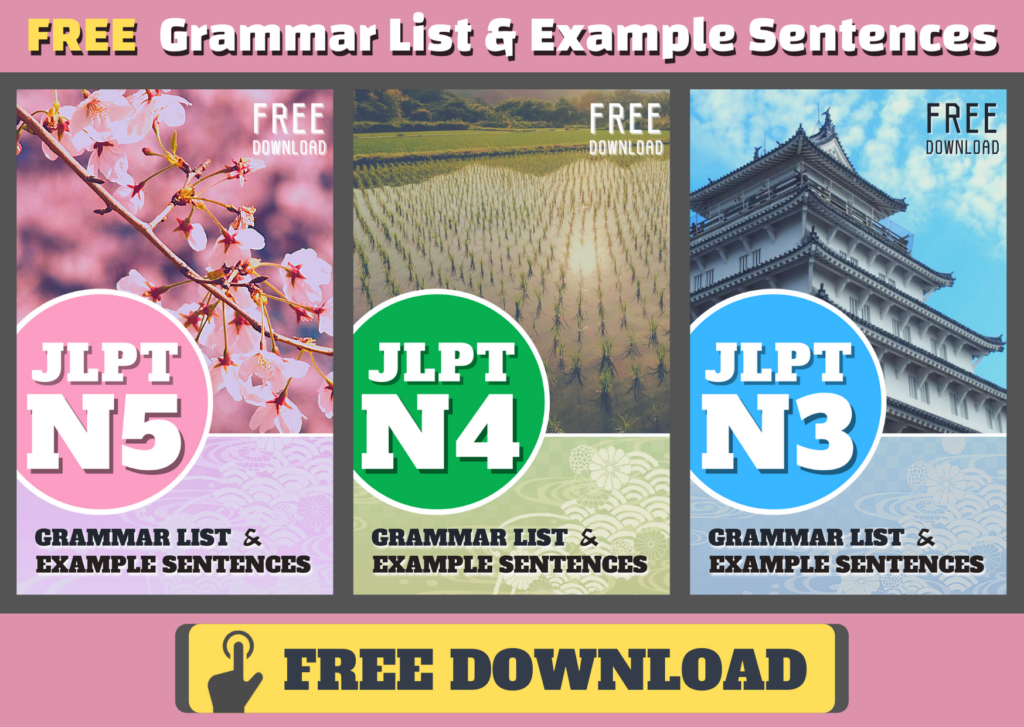 From beginner to expert learners who wants to enjoy having conversations. Let's learn Japanese together!
Chika sensei is a 17 years experienced Japanese teacher, She is familiar to Japanese learners of all levels.
Here is passionate message from Chika sensei.
Chika sensei's meticulously structured online Japanese video lessons are the result of 17 years' professional teaching experience with learners of all ages and levels.
People from all over the world enjoy learning Japanese with Chika sensei's video lessons.
Choose one of Chika sensei's top-rated courses and take your Japanese to the NEXT LEVEL!
All our courses are amazing value for money!
Chika sensei Profile
-Native Japanese, born and raised in Japan
-Master Degree in Japanese Language Education
-Certified in the Japanese Language Teaching Competency Test
-17 years of experience in Japanese language teaching (10 years in Japanese school, 7 years in University)
-Completed numerous researches in the Japanese Language studies
-Publication in Japanese Language Studies
-Teaching experience abroad including Korea and Taiwan
-Languages: Japanese (mother tongue), English, Korean