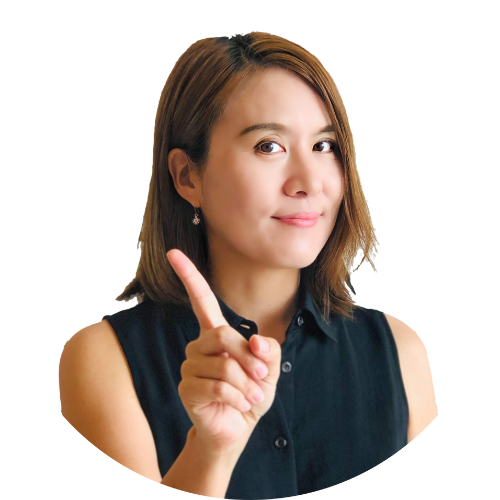 こんにちは!ちか先生です。
Hi, I'm Chika sensei.
Studying by yourself can be very difficult, it's hard on your own to identify weak areas and fix mistakes.
Taking my course, you won't have those problems because I'll be there to help you.
Enjoy the convenience of studying anytime, anywhere, while benefiting from the support and encouragement of a real teacher by your side.
JLPT Grammar List and Example Sentences Free Download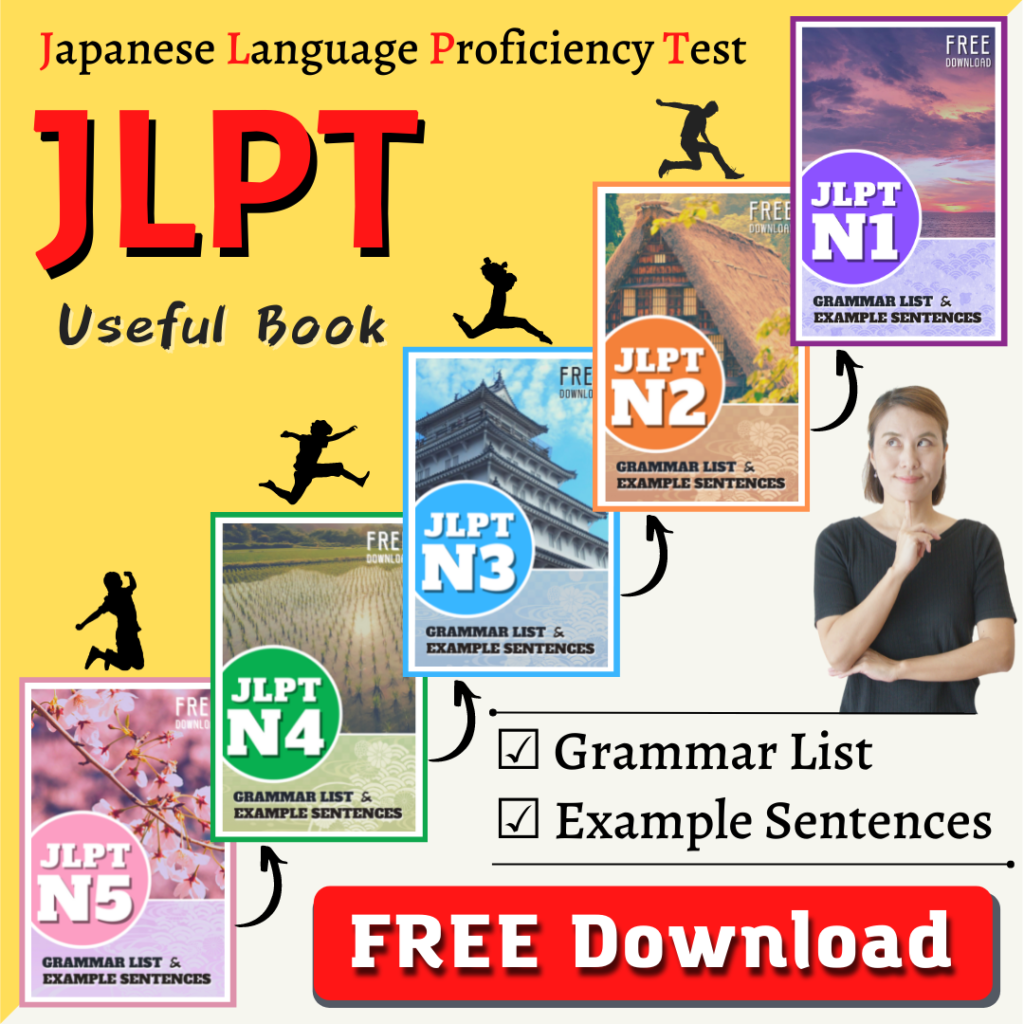 Are you preparing for the JLPT exam?
All the skills necessary to pass the JLPT, you can learn here.
The JLPT All-in-One course covers all subjects(Grammar, Listening, Reading, Vocabulary, and Mock test), you will pass the JLPT!
Our quick lessons allow busy people to have time to study for the JLPT.
You won't be left behind with the teacher's personalized support.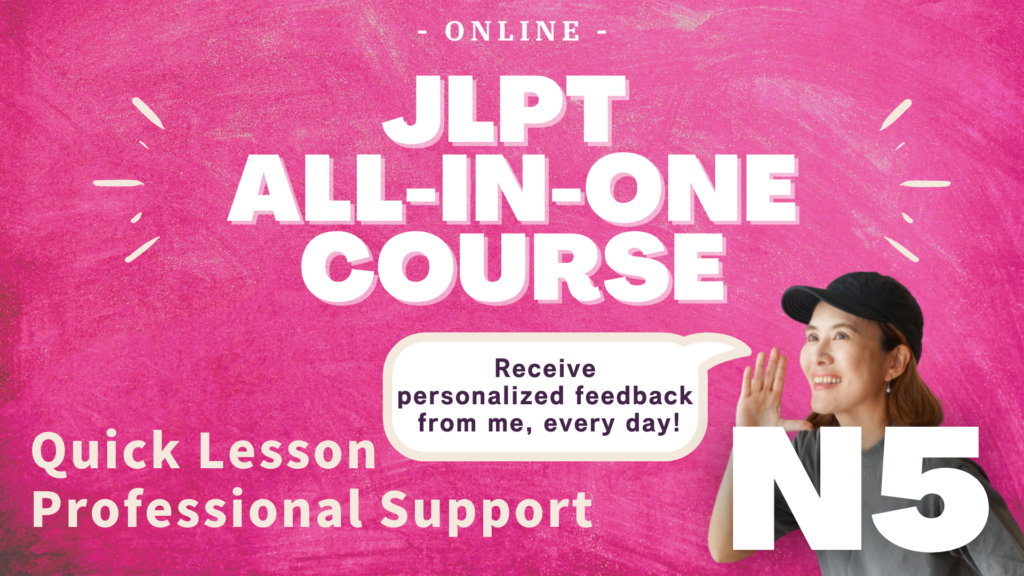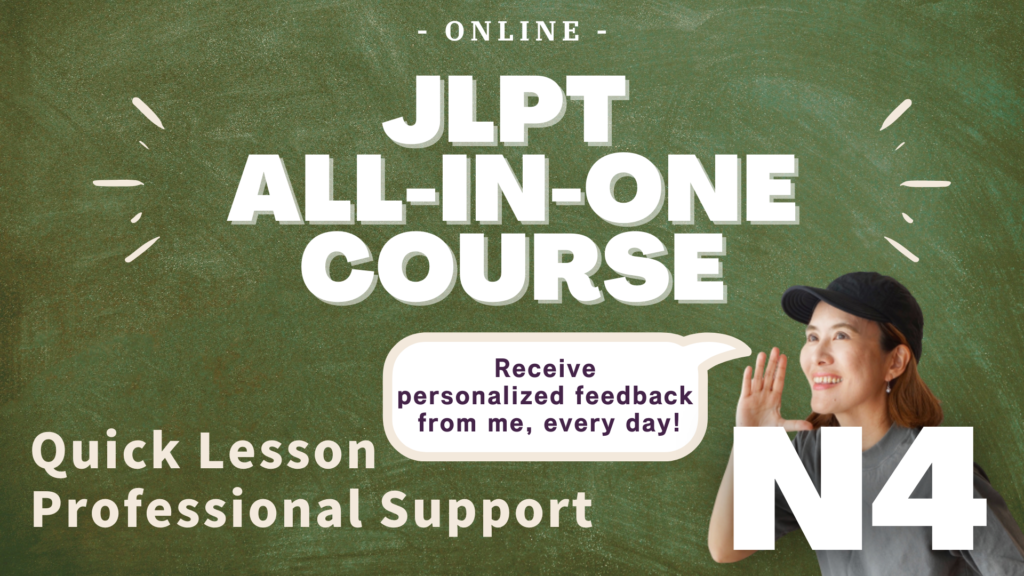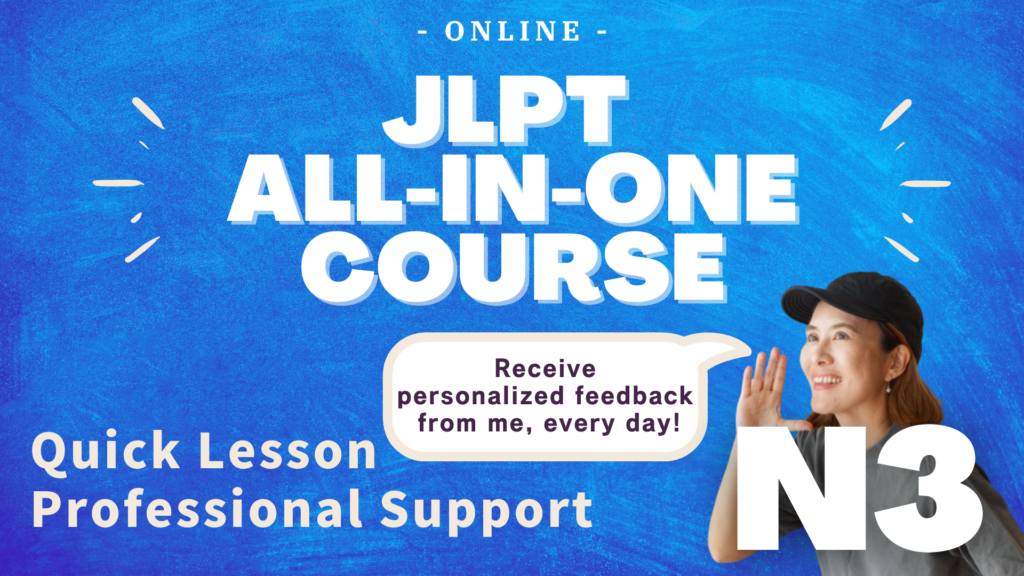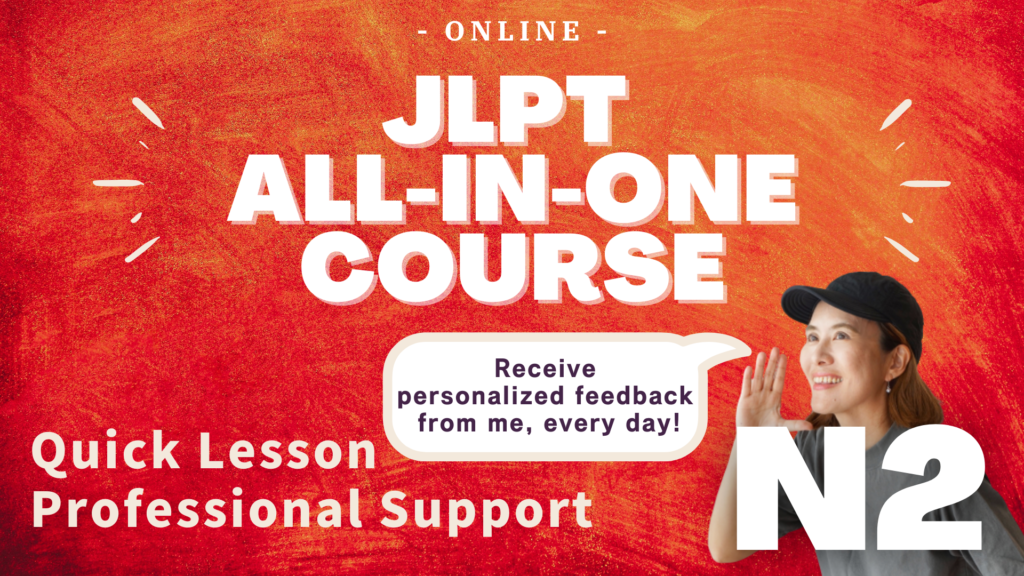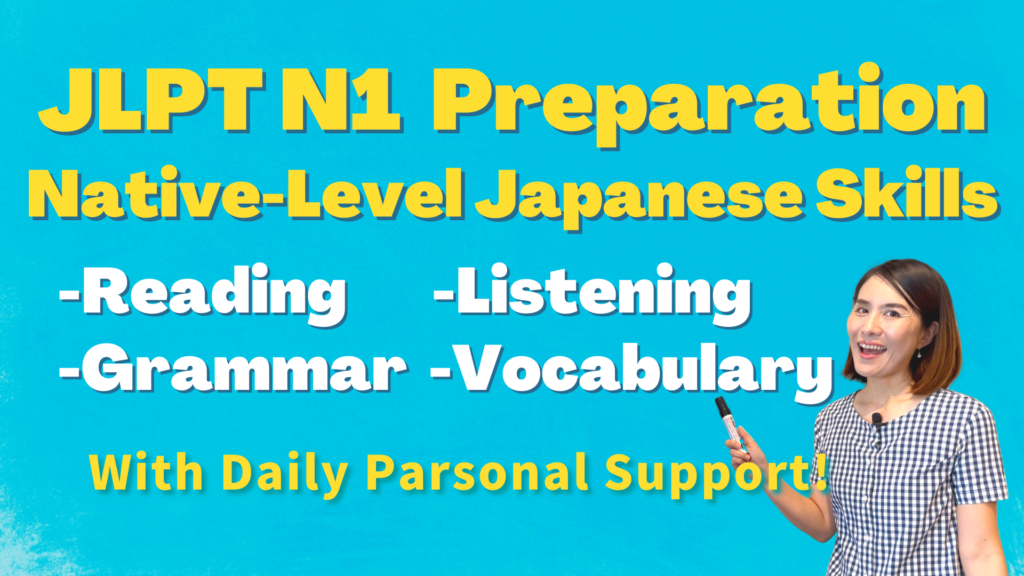 What our students say…