[Grammar Tip] Understanding 〜のに vs. 〜ために
Today I am going to share the homework correction quoted from my JLPT course!
The student's sentence is not correct. Can you find the mistake?
[Student's sentence]
お酒を飲むためにいいところを教えてください
*おさけをのむためにいいところをおしえてください
▼
▼
▼
[My correction]
お酒を飲むためにいいところを教えてください
→お酒を飲むのにいいところを教えてください
Let me know a good place to have a drink.
Using 〜ために is not incorrect, but using 〜のに is more appropriate in this sentence.
〜のに indicates the "utility of tools, equipment, or means" and is followed by expressions such as つかう (use), いい (good), べんりだ (convenient), and やくにたつ (useful), among others.
〜ために also indicates a purpose, such as "in order to" or "due to." It often conveys a stronger sense of wanting or needing to do something compared to 〜のに.
In this case, you are simply asking for a good place to drink alcohol, so it is more appropriate to use 〜のに.
If you use 〜ために, the act of "drinking alcohol" will be overemphasized as the objective, and the focus will not be properly placed on what you originally want to ask, which is "a good place."
e.g.
お酒を飲むために生(い)きています。
I live to drink alcohol.
お酒を飲むために、パーティーに行(い)きます。
I go to the party to drink alcohol.
I hope my explanation helps you. 😊
The above correction is just a taste of what my JLPT all-in-one course has to offer (today's is from the N4).
Our course provides detailed Japanese grammar explanations and personalized feedback on your homework submissions to help you master the language. With homework assignments included in each lesson, you'll have ample opportunities to practice and improve your skills. Enroll now to receive easy-to-understand support and start your journey towards fluency.
———————————–
Need Support From a Professional Teacher?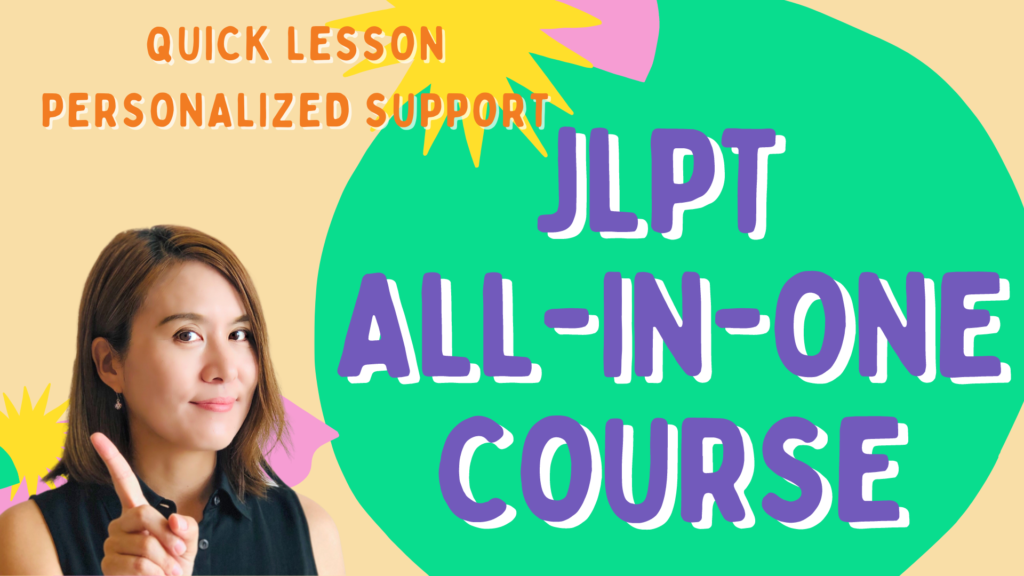 The JLPT All-In-One course consists of 180 exclusive modules for each level. The levels are, N5, N4, N3, N2, N1 (N2 consists of 240 modules). You can prepare for the JLPT exam for 10 minutes a day as all JLPT subjects are broken down into daily lessons to maximize quality and quantity.
You will receive emails regarding what you need to study for the day, as well as words of support and guidance in the emails.
Submissions of your completed homework are from your PC, laptop, tablet, or smartphone. Chika Sensei will give you personalized feedback, emboldening your knowledge of the language.
>>Click here to tour the course!