[Q&A] ​Is there a difference between だけ and しか〜ない?
Today I am going to share the Q&A quoted from my JLPT N4 course!
[Student's Question]
Sensei,
is there a difference between だけ and しか〜ない?
It seems both mean "only."
I am wondering if they can be used interchangeably.
[My Reply]
The two meanings (situations) are the same, but the nuances are different.
〜だけ
クッキーが一つだけある。
There is only one cookie.
=You are just stating the fact that "there's only one cookie." There are no personal feelings or judgment.
〜しか(〜ない)
クッキーが一つしかない。
There is only one cookie.
=You are emphasizing how much cookie there isn't and how small the amount is. In this case, it sounds like you are complaining that just one piece of a cookie is not enough.
However, that doesn't necessarily mean しか(〜ない) is always used in negative context to complain about something.
明日(あした)は授業(じゅぎょう)が1時間(じかん)しかないんです。
Tomorrow I have only one hour of class.
=You are emphasizing how much less than usual. This may make you happy.
I hope my answer helps you.😊
In the JLPT course, you can ask me any questions as much as you want.
I will teach you until you get it!
———————————–
Need Support From a Professional Teacher?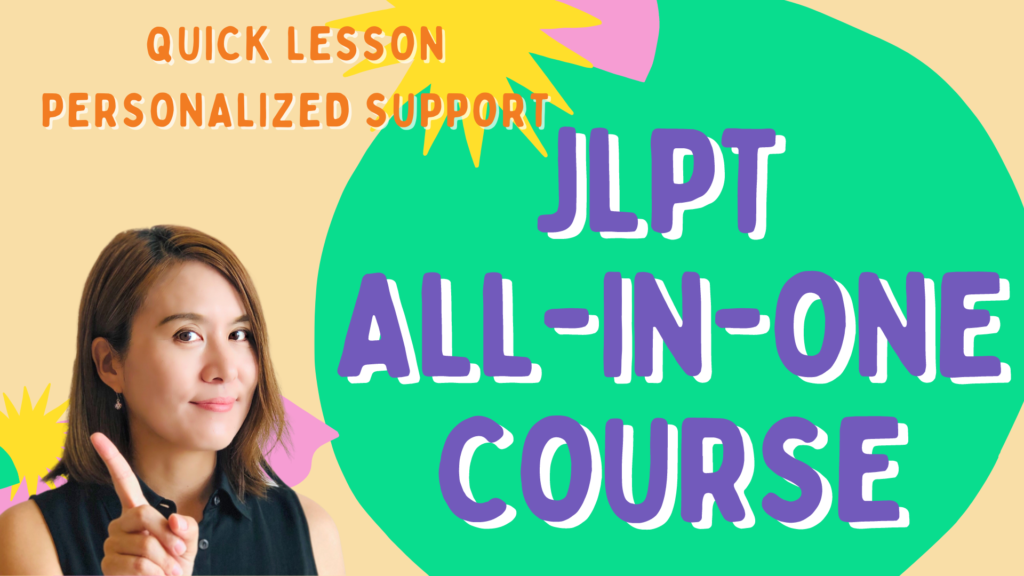 The JLPT All-In-One course consists of 180 exclusive modules for each level. The levels are, N5, N4, N3, N2, N1 (N2 consists of 240 modules). You can prepare for the JLPT exam for 10 minutes a day as all JLPT subjects are broken down into daily lessons to maximize quality and quantity.
You will receive emails regarding what you need to study for the day, as well as words of support and guidance in the emails.
Submissions of your completed homework are from your PC, laptop, tablet, or smartphone. Chika Sensei will give you personalized feedback, emboldening your knowledge of the language.
>>Click here to tour the course!